SSC MTS Multi Tasking Syllabus 2013-Paper 1 & Paper 2
Staff Selection Commission (SSC) is soon going to conduct written examination for the recruitment of Multi Tasking (Non-Technical) Staff in Various states under Group"C' Recruitment 2013.This examination will be conducted tentatively in the month of March on 10-03-2013 and 17-03-2013 and if required on 24-03-2013.Candidates who have applied for this recruitment and who are preparing, might be curious sto know about the syllabus of this upcoming examination.So, in this post, we would try to clear the doubts of aspirants, we hope that these details will prove to be beneficial for the student community.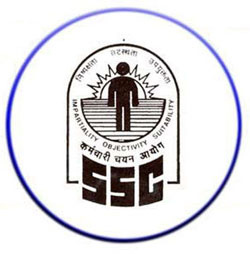 SSC MTS Multi Tasking Syllabus 2013
Paper 1
** Format :-  Questions would be in Objective/MCQ format.
**Parts :- Questions will have 4 parts, each part covering a specific topic i.e, General Intelligence & Reasoning,Numerical         Aptitude,General English & General Awareness
**Total  Questions – 150, Total Marks-150
**    Duration :- 2 Hours
**    Negative Marking :- There would be negative marking system, so candidates should answer accordingly.
Standard of questions :- Question will be asked from Matriculation standard.These questions will be such that the candidates will not require a special study of any discipline.
Syllabus of Paper 1 :- (1) General Intelligence & Reasoning :- Questions woulld be non-verbal. The test will include questions on similarities and differences, space visualization, problem solving, analysis, judgment, decision making, visual
memory, discriminating observation, relationship concepts, figure classification, arithmetical number series, non-verbal series etc. The test will also include questions designed to test the candidate's abilities to deal with abstract ideas and symbols and their relationship, arithmetical computation and other analytical functions.
(2) Numerical Aptitude:  This paper will include questions relating to various topics from Mathematics such as Number Systems, Computation of Whole Numbers, Decimals and Fractions and relationship between Numbers, Fundamental arithmetical operations,
Percentages, Ratio and Proportion, Averages, Interest,  Profit and Loss, Discount, use of Tables and Graphs, Mensuration, Time and Distance, Ratio and Time, Time and Work, etc.
(3) General Awareness : Questions will be framed to access general knowledge of candidate  about any subject and its practical use in our environment.The test will also include questions relating to India and its neighboring countries especially pertaining to Sports, History, Culture, Geography,Economic scene, General Polity including Indian Constitution, and Scientific Research etc. These questions will be such that they do not require a special study of any discipline.
(4) English Language : Questions would be asked to test applicants ability to deal with basic comprehension, grammar, vocabulary, sentence completion, synonyms, antonyms etc.
Paper 2
** Format :- Descriptive/Subjective.
**  Parts :-Paper 2 will evaluate writing skills of candidates in English & another opted language e.g, Hindi .
** Total Marks :- 50
** Duration :- 30 Minutes
Syllabus of Paper 2 :-  Candidates will have to write one short essay/letter /article in English  and  Hindi .Candidates can opt to write the essay/letter in any Indian language listed in  8thSchedule of the Constitution in place of Hindi e.g, Bengal, Marathi etc.
For any queries feel free to ask and discuss through comments sections,our panel of experts would be happy to resolve your issues. Keep Visiting!!
For latest updates,candidates must subscribe to Resultwala E-Newsletter.
Related search terms:
ssc mts syllabus
ssc mts math question paper
ssc mts 2013 paper 2
ssc mts paper 2
Subscribe, Like, Follow, Share!
If you enjoyed this article, help our site get better! :D