BRABU Muz. Part I Result 2013- Graduation (TDC) : Arts,Commerce & Science
Bhim Rao Ambedkar Bihar University , Muzaffarpur or BRABU has published provisional result of Ist Part Examination for the various Undergraduate courses in Arts,Science and Commerce for the award of Honours and General Degree.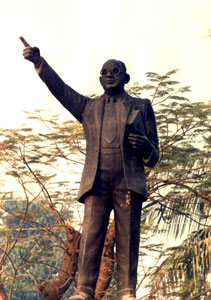 Announcement of this result has come as a matter of relief for those students who were were desperately waiting for their result.Result of Part-I was postponed for 2 months after the release of Part-II and Part-III result.
Results are available to download in pdf format, which can be viewed using Adobe Reader and other PDF Utilties.Appeared candidates can download the result of their respective colleges by clicking on the appropriate link given below.
BRABU Part I Result 2013- Graduation (TDC) : Arts,Commerce & Science
T. P. Verma College, Narkatiyaganj
T. D. R.C.R.D.B.J Roy Degree College,Sathiauta, Lalganj
Siyawati Lalmuni Kuldeep Degree College, Krishnawara,
Patepur Samata College, jandaha
S. R. A. P. College, Barachakiya, Motihari
Rajdeo Roy Lalmuni Degree College, Chehra kalan
Raja Ram Sah Degree College, Raxaul
R.P.S.College,Chakeyaj Mahanar
R. S. S. Sc. College, Sitamarhi
R. S. S. Mahila College, Sitamarhi
R. B. S. College, Kutubpur Kothi, Hajipur
Pt. Y. Karjee College, Bagahi-Khrona
Pt. Ujjwal Kumar Mishra College, Hajipur
PT. U. S. T. M. College, Bagha
P. R. R. D. College, Barganiya
Niteshwar Singh College, Sarmastpur
Mahabir Upadhyay Memorial Degree College, Dhaka
M. S. S. G. College, Areraj, Motihari
K. C. T. C. College, Raxual, Motihari
Jay Murat Roy College, Patepur
J. L. N. M. College, Nawahi Sursand
J. L. N. M. College, Gorashan, Motihari
Islamiya Degree College, Kanti
Indal Singh Ram Janki Degree College, Parihar
Dr. S. K. S. W. College, Motihari
Din Dayal Upadhyay College, Bairagania
D. C. College, Hajipur C.F.D.E.
Din Dayal Upadhyay College, Bairagania
C.F.D.E. C. R. K. College, Hajipur
Alternatively,
Results can be viewed by entering roll number.
If you have any question or query, feel free to ask us through comments. Readers can also join and interact with readers through comments.
** Stay updated to latest updates through E-mail, subscribe to Resultwala E-Newletter to get BRABU updates delivered directly to  your inbox.
** Thanks for visiting Resultwala.