BRABU Muz. I,II & III Part Result 2016-Graduation(TDC):ARTS,Science & Commerce
BRABU Muz. Arts, Science & Commerce Part-I, II & III Provisional Result 2016
Babasaheb Bhimrao Ambedkar Bihar University or BRABU Muzaffarpur is one of the most popular state university of Bihar. BRABU Muzaffarpur has published the provisional result of 1st, 2nd and 3rd part examination for the pursuing undergraduate students.
About B.R. Ambedkar Bihar University Muzaffarpur
Babasaheb Bhimrao Ambedkar Bihar University (BRABU) is one of the prestigious state university of North Bihar. It is situated in Muzaffarpur city. This university is established in 1960 and there are 37 constituent colleges under this prestigious university. BRABU Muz. offer UGC approved full time and part time courses ranging from undergraduate to postgraduate and research level.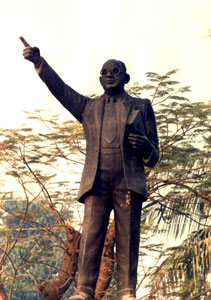 An announcement of this result is a relief for the students who were desperately waiting for their results.
All the results are uploaded to google drive, after seeing all the files in one place students are getting confused about their result. So, Don't confuse just click carefully on their college result and see your result. Results are uploaded to google drive in JPEG image format. You can view directly on the web browser. Also, you can download in JPEG format (Right click and then you see many options, you have to click on download option).
BRABU Muz. PART I Result 2016
BRABU Muz. PART II Result 2016
BRABU Muz. PART III Result 2016
** Thanks for visiting Resultwala.com **
You can also see : BRABU Muz. Part I Result 2013- Graduation (TDC) : Arts,Commerce & Science