Indian Navy Artificer Apprentice Syllabus & Exam Pattern 2013
Indian Navy will conduct written examination for the enrollment of unmarried male candidates as sailors for Artificer Apprentice (AA) -134 Batch.The focus of this post is to briefly discuss the written examination pattern, and syllabus.We hope aspirants will find these details helpful and informative.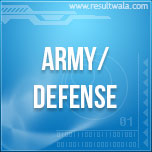 Indian Navy Artificer Apprentice Syllabus & Exam Pattern 2013
Scheme of Written Examination
** Sections  :- Question Paper will comprise of 4 sections i.e, English,Hindi, mathematics & General Awareness/General Knowledge (G.K.)
** Duration :- Written Examination will  have a total duration of 2 hours.
** Qualifying Criteria :- Candidates will have to qualify in each test sections along with overall aggregate mark as fixed by Indian Navy.
** Standard of Questions :- Since, this examination is meant for 10+2 pass-outs, standard of questions will strictly adhere to 10+2 .
Date of Examination
** Written Examination would be held in February/March.
Syllabus
SL

NO

SCIENCE

MATHEMATICS

ENGLISH

GENERALAWARENESS
01.
Physical World andMeasurement,

Kinematics, Laws of

Motion, Work,

Energy and Power,

Motion of System of

Particles and Rigid

Body / Gravitation

Relations andFunctions,

Logarithms,

Complex

Numbers,

Quadratic

Equations,

Sequences and

Series,

Trigonometry

Passage,Preposition,

Correction of

sentences,

Change active to

passive/passive

to active voice

Culture andReligion,

Geography : Soil,

Rivers, Mountains,

Ports, Inland

Harbours, Freedom

Movement

02.
Mechanics of Solidsand Fluids, Heat

Thermodynamics,

Oscillations, Waves,

Electrostatics,

Current Electricity

Cartesian Systemof Rectangular

Coordinates,

Straight Lines

Family of Straight

Lines, Circles

Change direct toindirect/indirect

to direct,

Verbs/Tense/Non

Finites,

Punctuation

Sports :championships /

Winners / Terms /

No of Players,

Defence, Wars and

Neighbours,

Current Affairs

03.
Magnetic Effect ofCurrent and

Magnetism,

Electromagnetic

Induction and

Alternating Current,

Electromagnetic

Waves

Conic Sections,Permutations and

Combinations,

Vectors,

Exponential and

Logarithmic

Series, Sets and

Set Theory,

Statistics

Substitutingphrasal verbs for

expression,

Synonyms and

Antonyms,

Meanings of

difficult words

Important NationalFacts about India,

Heritage and Arts,

Dance, History,

Languages,

Capitals and

Currencies

04.
Optics, Dual Natureof Matter and

Radiations, Atomic

Nucleus / Solid and

Semi-Conductor

Devices, Principles

of Communication

Introduction toThree-

Dimensional

Geometry,

Probability

Function, Limits

and Continuity,

Differentiation,

Applications of

Derivatives

Use of adjective,Compound

preposition,

Determiners(use

of a, the, any

etc), Use of

pronouns

National : Bird /Animal / Sport /

Flower / Anthem /

Song / Flag /

Monuments,

Eminent

Personalities

05.
Metals and NonMetals, Organic

Chemistry, Food,

Nutrition and Health,

Physiology and

Human Diseases,

Computer Science

IndefiniteIntegrals Binomial

Theorem,

Matrices,

Determinants,

Definite Integrals

Common Names,Full forms and

Abbreviations,

Discoveries,

Diseases and

Nutrition, Award

and Authors
Recommended Preparation Books
* Bhartiya Nausena Artificer Apprentice Bharti Pariksha (Hindi) by Upkar Publication
*Navy Artificer Apprentice exam Guide (Hindi) by RPH Editorial Board
* Indian Navy Examination Guide by Arihant Publication.
Feel free to interact with other readers an experts through comments section.
Subscribe to Resultwala E-Newsletter to get latest updates in your inbox.