UPSC Civil Services Exam Pattern, Syllabus & Selection Process 2013
Union Public Service Commission has released  notification for recruitment to various allied services through Civil Services Exam,2013.Civil Services Preliminary Exam (Screening Test) will be held on 26 May,2013.Main Examination will be conducted tentatively on September/October,2013.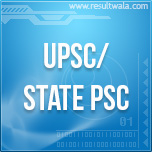 The purpose of this post is to be a helping guide to all those students currently preparing for this much-esteemed examination.Civil Services is one of the most tough competitive exam in the country.We hope, that, these details would prove beneficiary for the student community.
UPC Civil Sevices Exam : Selection Process
Candidates will be shortlisted for Main Exam on the basis of performance in Screening test called Civil services Preliminary examination.Final selection will be made on the basis of combined score in Civil service Main Exam and Inteview.
UPSC Civil Services Exam : Exam Pattern
A. Preliminary Exam
Civil Services Prelimary Examination will comprise of 2 compulsory  papers of 200 marks .
Duration of exam will be 2 hours.
B. Main Exam
The written examination will consist of the following papers:
Paper-I
Section 1 – Essay 200 Marks
Section 2 -English Comprehension & English Précis 100 Marks (Of  Matriculation standard)
level)
Paper-II
General Studies–I 250Marks (Indian Heritage and Culture, History and Geography of the World and Society)
Paper-III
General Studies –II   250 Marks (Governance, Constitution, Polity, Social Justice and
International relations)
Paper-IV
General Studies –III 250 Marks(Technology, Economic Development, Bio-diversity, Environment, Security and Disaster Management)
Paper-V
General Studies –IV 250 Marks (Ethics, Integrity and Aptitude)
Paper-VI
Optional Subject – Paper 1 250 Marks
Paper-VII
Optional Subject – Paper 2 250 Marks
Sub Total (Written test) 1800 Marks
Personality Test 275 Marks.
Grand Total 2075 Marks
Civil Services Exam : Syllabus
Civil Services Examination, descriptive syllabus for Preliminary & Main Exam is given below.
**Candidates are advised to subscribe to Resultwala E-Newsletter to receive latest updates right in their inbox.
** Feel free to ask your queries and discuss with other readers using comments,our panel of experts would be happy to help you.
**Thanks for visiting Resultwala